Instructions for the online course listener
Step 1. Register a listener on the MOOC platform
This step will allow the listener to enter personal data that will be used by the system during communication, registration of indicators, issuance of a certificate.
To register in the system, you must log in to the university's website https://mook.buketov.edu.kz/, select the language in the upper-left corner.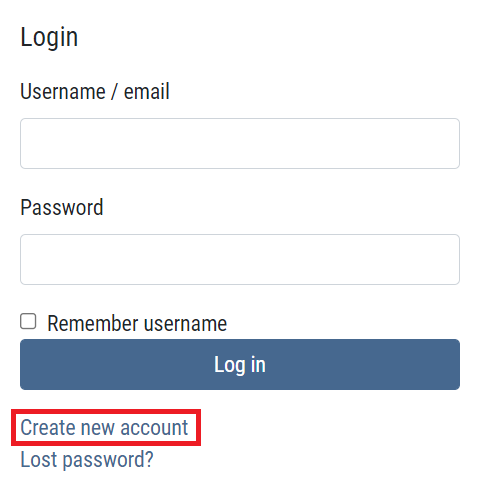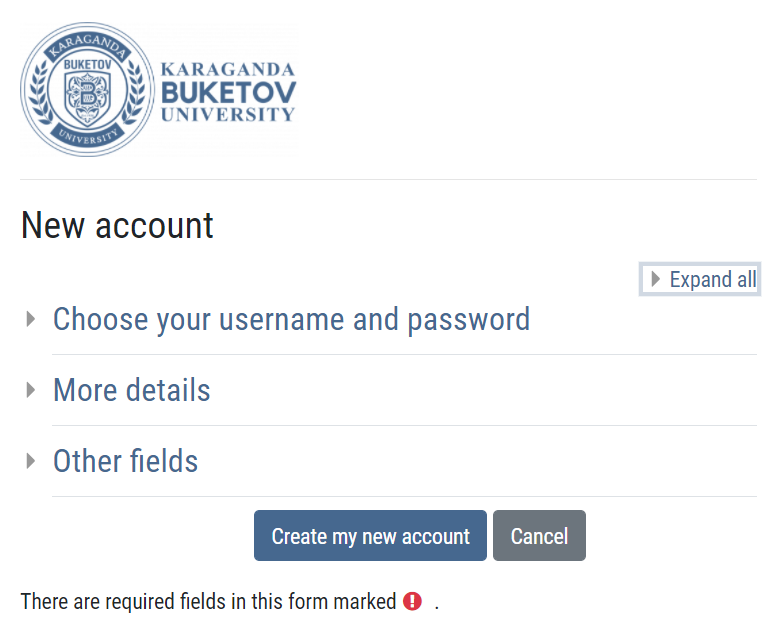 Fill in the suggested fields. Then click the "Create my new account" button. The listener models his password, login, enter them in the appropriate fields. The result of registration is a notification that a letter will be sent to the guest's e-mail to complete registration.